Review of the Everyday Messenger by Peak Design
Julien Lavallée · Jan 11, 2021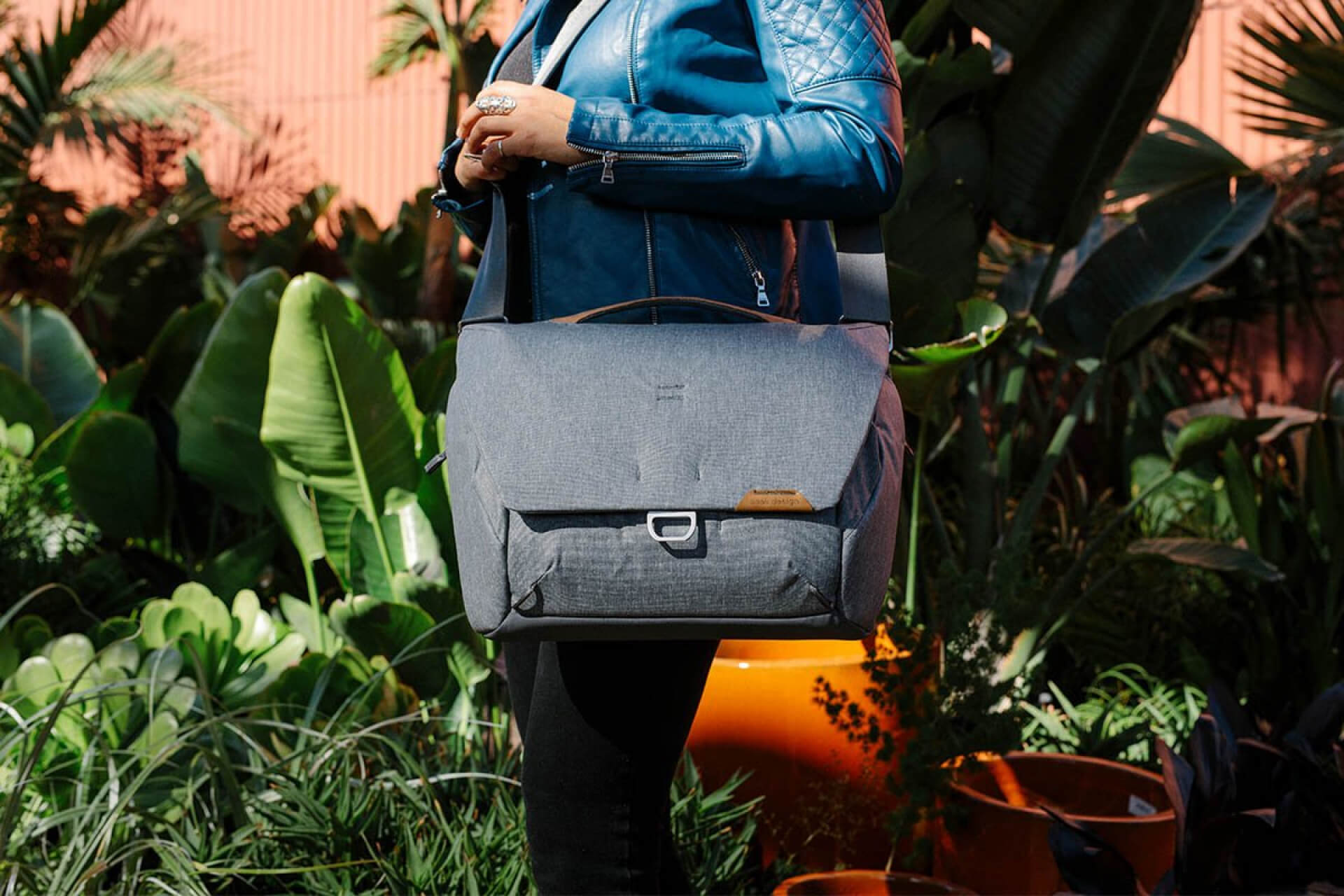 In July 2015, Peak Design announced the development of a new camera bag: The Everyday Messenger. This bag, developed in close collaboration with urban photographers and travelers, has been widely talked about as the ideal camera bag for modern photographers. 
Peak Design is an American company that is not in its first photo product. Founded in 2011 by Peter Dering, Peak Design gained fame with the Capture Camera Clip (now Capture Pro), a system that allows you to hang your camera securely on a bag strap or belt. The product was launched on Kickstarter and was a real success. 
The Everyday Messenger: the $ 4.8 million 
On July 23, Peak Design launched its The Everyday Messenger camera bag on the crowdfunding platform Kickstarter. The company wanted to raise $ 100,000 to finance this project which was already at a well-advanced stage. The same day, Peak Design surpassed its target. After 4 days, $ 1 million had been raised. At the end of its Kickstarter campaign, € 4,869,472 was raised, mainly in the form of pre-orders for this new camera bag.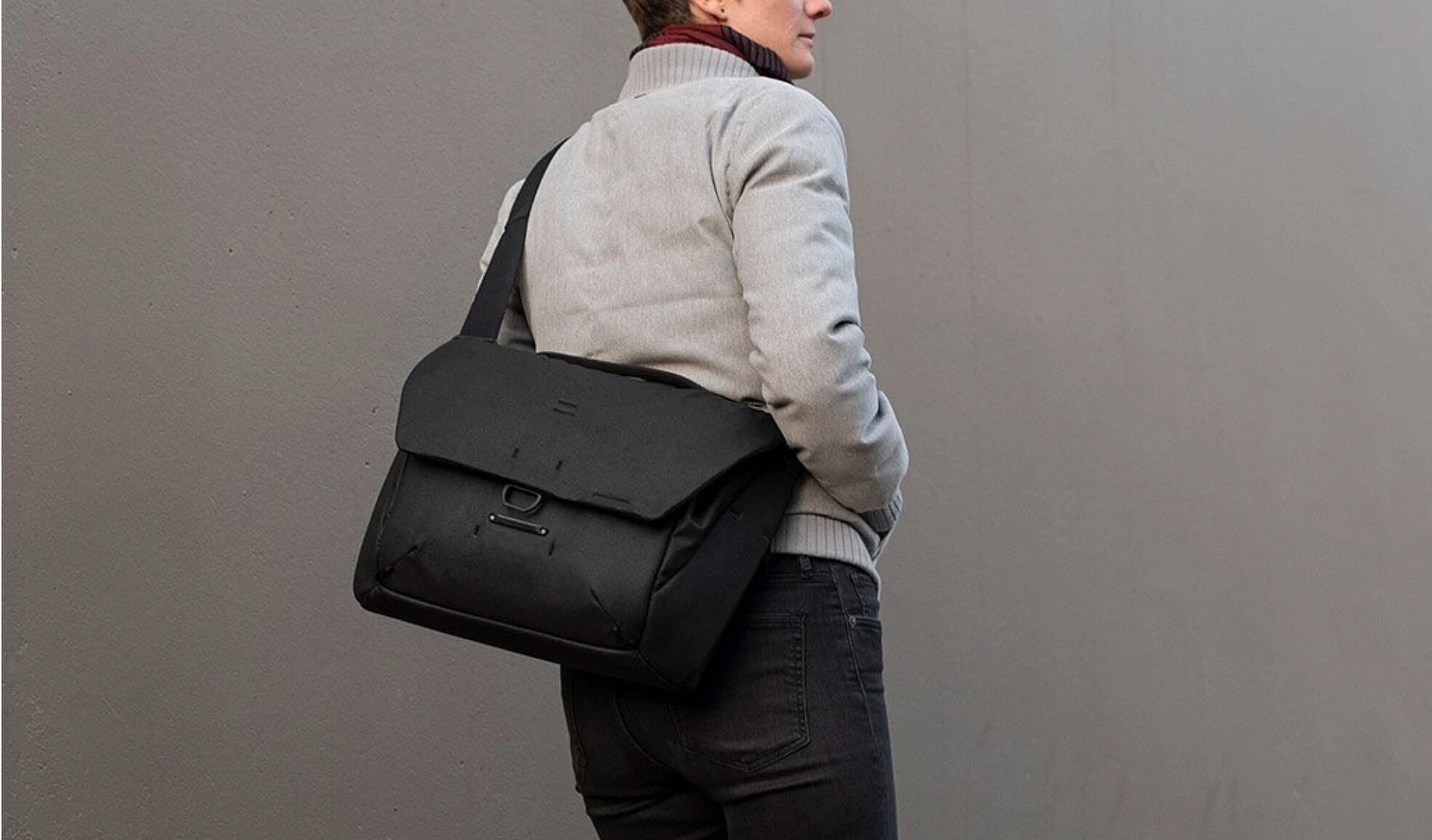 Introduction of The Everyday Messenger bag 
The Everyday Messenger is a semi-rigid messenger-type camera bag for carrying camera equipment as well as a computer (up to 15 inches) and a tablet (up to an iPad Air-like format) thanks to a dedicated compartment.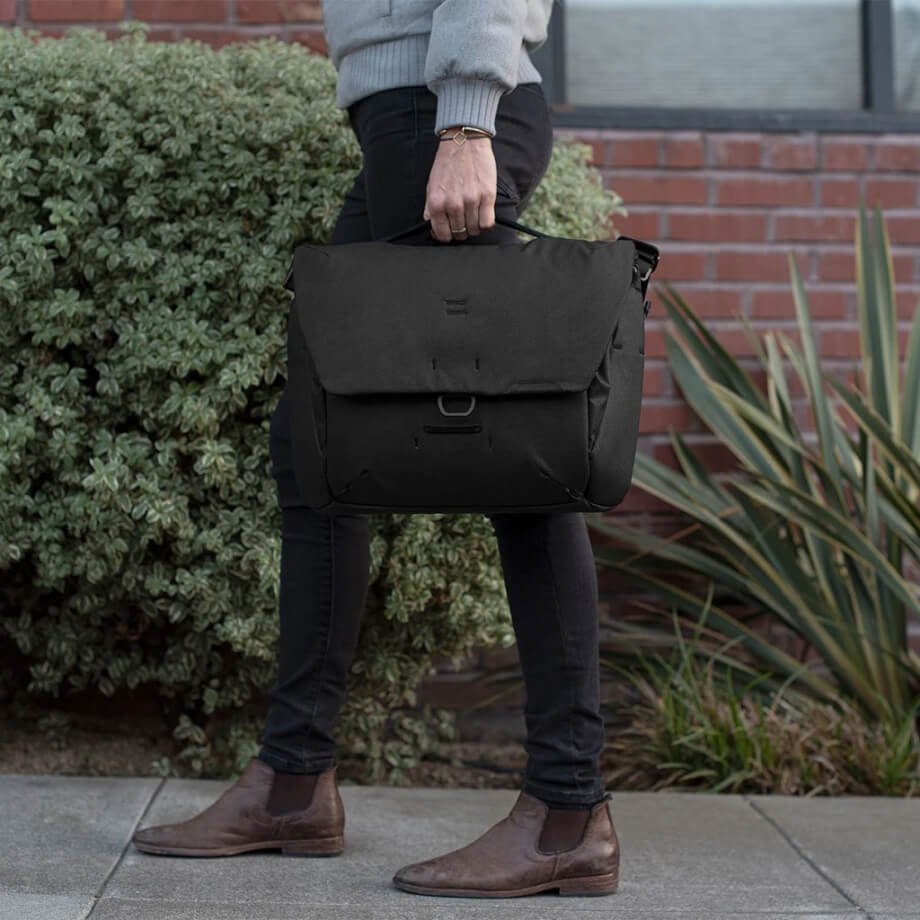 The bag can be adapted according to the material to be transported: its capacity varies from 13.5 L to 20.5 L. It weighs 1.1 kg empty, which places it among the featherweights in its category. In its construction, the bag is designed to offer maximum flexibility to the photographer. Its structure is made up of semi-rigid panels to keeps its shape while offering more or less storage space as needed.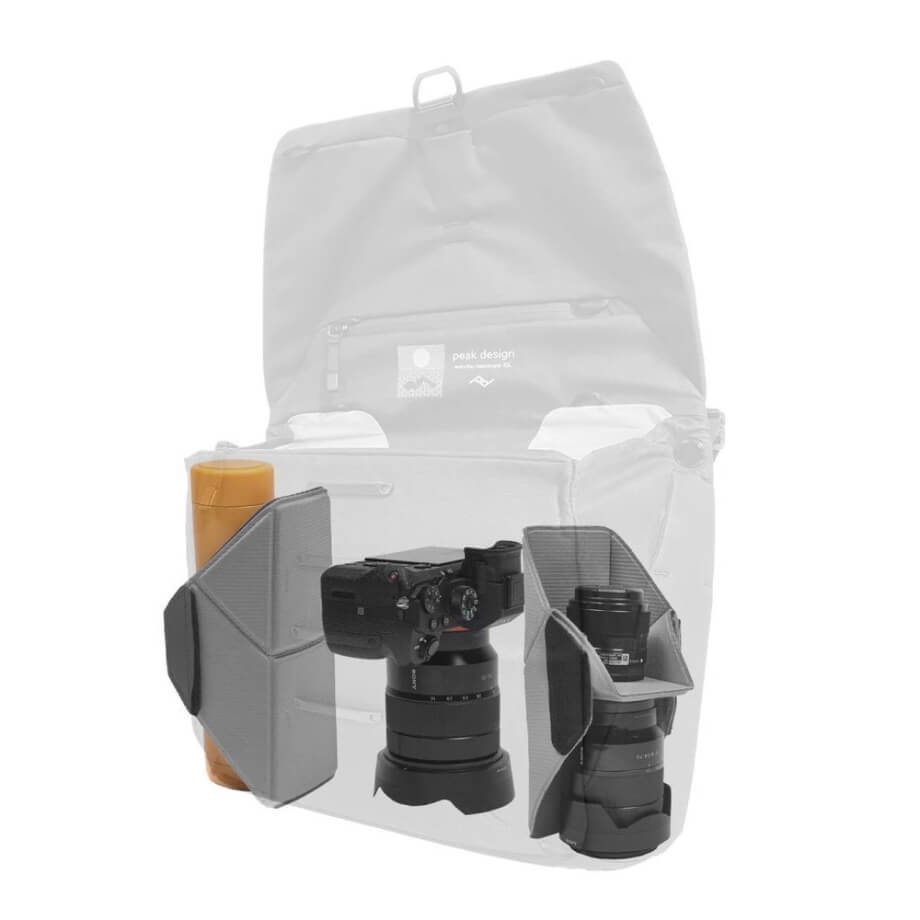 In the first contact with The Everyday Messenger, we discover a camera bag with a modern and neat design. All in angles, the bag reminds us of a mixture of a retro briefcase and an ultra-modern bag. Here, every detail seems to have been fine-tuned to create a refined and durable product.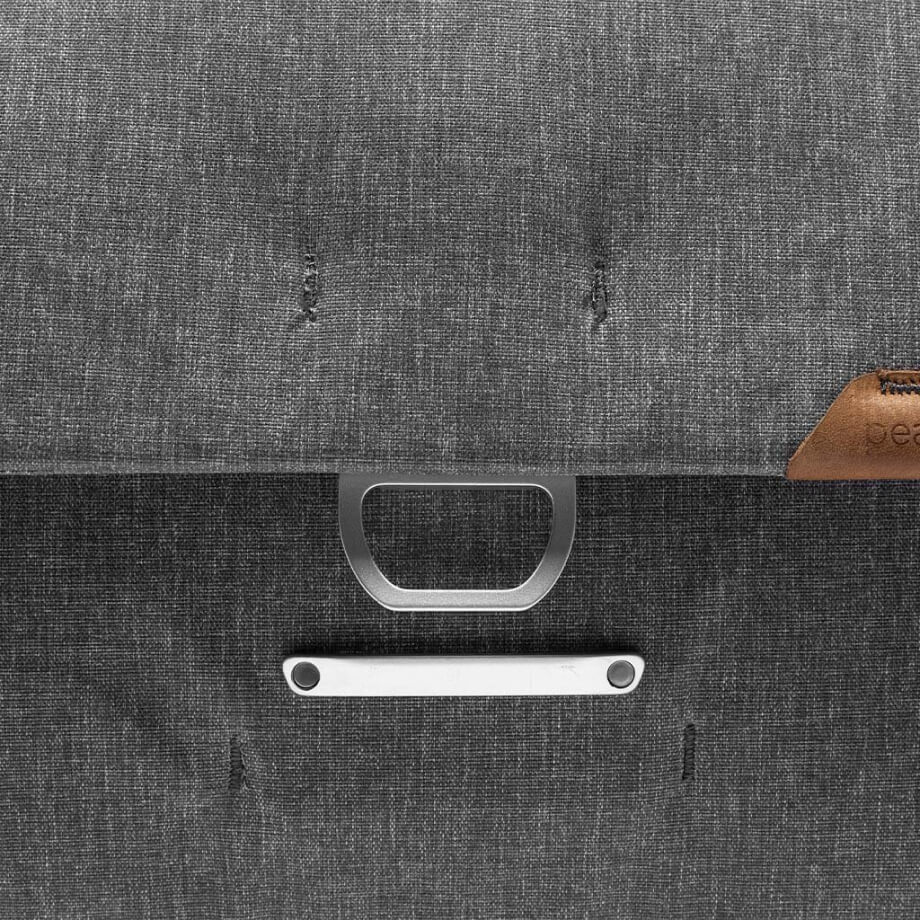 This is the promise made by Peak Design: to offer an "elegant, intelligent and flexible messenger bag designed around the workflow of photographers, creatives and travelers". Beyond the pure marketing discourse, the Everyday Messenger bag from Peak Design has indeed been designed for photographers, as some very useful details or features show.
+ Very well-thought-out design and details 
+ Manufacturing quality 
+ Lightweight (1.1kg) 
+ Capacity and adjustable storage system 
+ Quick access to equipment 
+ Lifetime warranty 
- Large bag, difficult to carry  
- Protection of the material is a little weak in the upper part of the bag 
- Price: €219 
Subscribe to our newsletter
Promotions, product updates, and best offers. Directly to your inbox.